Cape Coral Bars & Restaurants
Cape Coral, Florida is a rather large city with a population of about 181,000 and sits in Lee County Florida. It is known as the Waterfront Wonderland, and for good reason. The city has some of the best beaches in all of Florida, and all of the Southern United States, for that matter, and it has more miles of canals than any other city in the world! That's nothing to mess around with! It has a sandy beach and fishing pier on the Caloosahatchee River at the public Yacht Basin & Club. It is also home to the ever fun SunSplash Water Park, and has more than 30 recreational parks and seven golf courses. It is also home to an Art Studio, the Cape Coral Art League, a Historical Museum, and the Cultural Park Theatre. If that's not enough, they also have an amusment park in Cape Coral called "Mike Greenwell's Bat-A-Ball & Family Fun Park." They also have tons of shopping districts to enjoy around the downtown areas, so you can pick up some fun souveniers or neat new clothes! Take all of that, combined with all of the festivals and parades that they host annually at Cape Coral and there is seemingly never a shortage of things to do in this eclectic city! While you are in Cape Coral, you are certain to work up an appetite or need a drink, so here are some of our favorite places to grab a bite to eat or a drink in Cape Coral.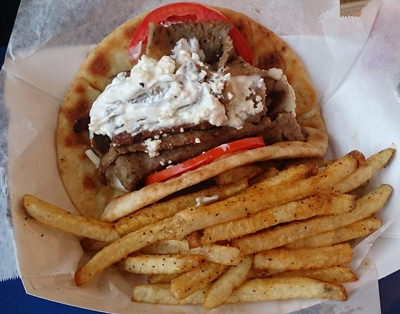 The Beef Guy
3032 Santa Barbara Blvd Ste 201, Cape Coral, FL 33914
If you're in the area and are looking for some amazing and authentic Chicago-style Italian beef sandwiches, then there is no way you will find a place half as good as The Beef Guy. In fact, we really can't think of any other restaurant anything like this in all of Florida, and it's probably because they would have to compete with The Beef Guy. Seriously, they are that good! They offer some of the best of Chicago's culinary fare right in Southwest Florida, which is great for both residents and tourists alike. They have delicious sopping wet Italian beef sandwiches as well as amazing Italian sausages, traditional Chicago-style dogs, as well as gyros and tzatziki. The Beef Guy is unanimously one of the best places to eat in all of Cape Coral, in fact, all of Florida itself. Seriously, everyone who has eaten there unanimously stands by it. You will not find one person that has anything bad to say about it.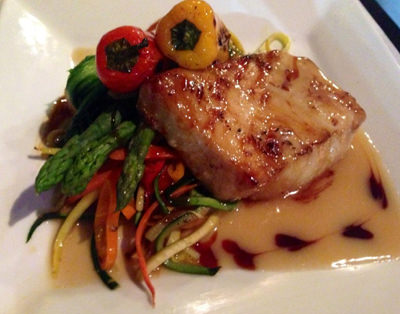 Blaze Bistro
2612 Santa Barbara Blvd Ste 12, Cape Coral, FL 33914
Offering an eclectic menu and an upscale dining atmosphere, Blaze Bistro is absolutely remarkable. You will, first of all, be blown away at how delicious and yet modestly priced everything at Blaze Bistro is. Sure, you won't be spending in the single digits, but you will be surprised at how much quality as well as quantity you will be getting for the price. It is the very first restaurant in the area to offer old favorite comfort foods in the particular style that they serve it in. There truly is no place in the same vein as Blaze Bistro. Everything on the menu is absolutely unmatched by another in the area. Everyone, both residents and tourists, rave about how good Blaze Bistro is. From the Asian Blackened Ahi Tuna to the East Indian Bang Bang Chicken, you will surely find something that works for you and your taste palettes. The provide the freshest ingredients that they possibly can in a welcoming, comfortable atmosphere that simply can not be beat.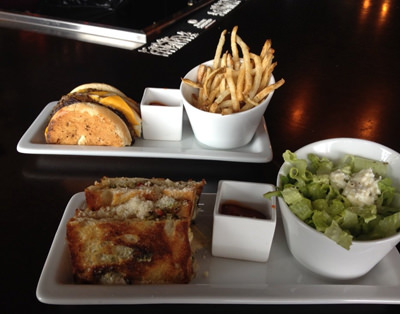 Nevermind Awesome Bar & Eatery
927 E Cape Coral Pkwy, Cape Coral, FL 33904
Nevermind Awesome Bar & Eatery prides themselves on being a community driven bar & eatery that provides the freshest possible ingredients as well as the utmost hospitality, and they absolutely have every right to be proud of all of the above because they are simply remarkable. They are a small, locally owned eatery and bar that has something to offer every single person that they serve because they use fresh ingredients that they put in both their food menu as well as all of their specialty cocktails, of which they have plenty. You will find yourself falling in love with all of their specialty cocktails and you will continue to return to Nevermind just to get all of their specialty drinks. Just like their food and drinks, they approach their service and atmosphere with an equal amount of passion and drive. If you make it in there for lunch then you need to get started with the Volcano Spring Roll and then Nevermind Pressed Angus Burger, which are pretty famous throughout the area. For dinner, though, you need to get started with the "awesome Greens & Brussels on the Griddle" and the 2lb Dry Aged New York Strip For Two. It is absolutely unbeatable.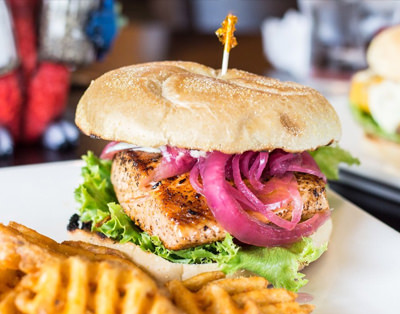 Pickled Parrot Island Grill
1025 Santa Barbra Blvd Ste 1, Cape Coral, FL 33991
The Pickled Parrot is a delightful and comfortable casual neighborhood restaurant that has been a locally owned staple in Cape Coral for a while now. They specialize in serving amazing food at a value that is superb. They are an island grill with an international spin on all of their food items which is always a pleasure when you want to try something new but don't feel like straying too far from the classics. From places like Hawaii to Japan, they have fused tons of different cuisines and fares in order to provide a fantastic, comprehensive, and eclectic menu that is certain to delight anyone and everyone. They particularly specialize in seafood, but they also have plenty of steaks, chops, and chicken entrees as well as burgers, entree salads, and tons of delicious appetizers that you are sure to love! They also have a great happy hour menu where you can take advantage of some incredible deals like half off appetizers and less expensive beers and margaritas. If you make it in to lunch then we suggest you get started with the Coconut Crushed Shrimp and get an order of the Fish and Chips. For dinner though you need to try the Tuna Volcano appetizer and for your entree you should get the Pan Seared South Pacific Panga, or whatever special entree they have that day. Don't forget to give them a shot on the weekend for the brunch with the eggs benedict or the Seafood Omelet!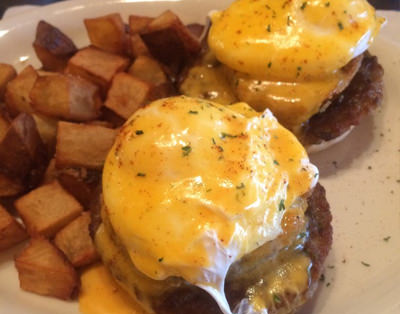 Hart & Soul Cafe
1722 Del Pradio Blvd Unit 1, Cape Coral, FL 33990
Providing the Cape Coral area with some delicious, unparalleled Souther comfort food, Hart & Soul Cafe is truly hard to beat. They have incredible food at extremely reasonable prices. All of their menu items are created in house and they only use the most fresh, local ingredients that they can find. There are no ingredients that are pre-packaged or ready to heat food items. They are well known for having some incredible fried green tomatoes as well as some unique items such as the shrimp and grits and the green tomato eggs benedict. You might not expect a menu item like that, but you will be shocked at how delicious and well blended this combination is. The staff is absolutely incredible, as they are extremely attentive and friendly. They will always make sure that your drinks are filled and that you never feel like you've been forgotten. They truly have brought genuine Southern hospitality to Southwest Florida in a big way. Their decorations and interior are very unique and delightful, and will set a certain mood for the place that will be unlike anywhere you've ever been before. If you ever make it to Hart & Soul Cafe for brunch then you need to try the Fried Green Tomato Eggs Benedict, or if you're there for Lunch then you must try the Hart & Soul Burger or the Cuban Sandwich. Whichever direction you choose to go, you will surely not be disappointed with your meal at Hart & Soul Cafe.
Fish Tale Grill by Merrick Seafood
1229 SE 47th Ter, Cape Coral, FL 33904
Fish Tale Grill is a relatively new and delicious dining experience in Cape Coral. They pride themselves on offrring a wide spread of amazing choices that are of delicious and fresh quality while being very reasonably priced. It is truly a great dining experience that makes seafood exciting again. Their food is a fusion of both New England as well as local fresh seafood that is blended with an international flare. They have everything from fresh shucked oysters to remarkable seafood entrees, as well as awesome homemade soups and seafood baskets like the Seafood Tower Platter. They have a knowledgeable and friendly staff as well who do everything in their power to make sure that you are happy and attended to. Any questions and concerns you might have can be directed to any one of their staff members and they will be more than happy to help you out. Their seafood comes in fresh every single day and is filleted on site by their professional fish cutters. If you head in for lunch then you should start out with the Shrimp Cocktail, and get the Lobster Roll for your entree. For dinner you should start out with the Spicy Lobster Spring Roll, and for your entree you can't go wrong with the Snow Crab Dinner. Don't forget to check out their incredible wine list!