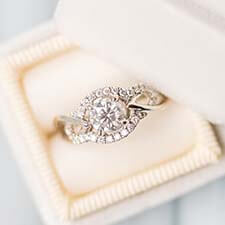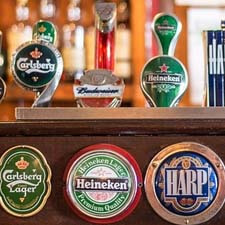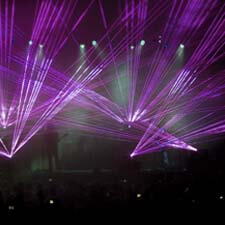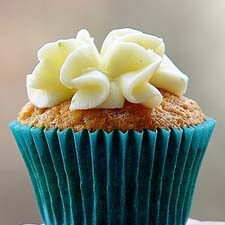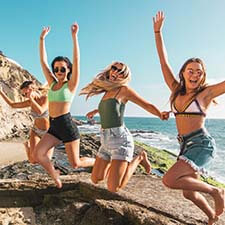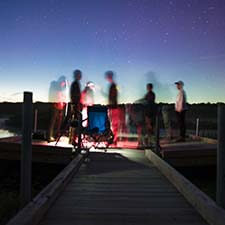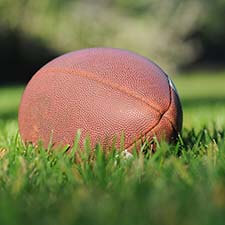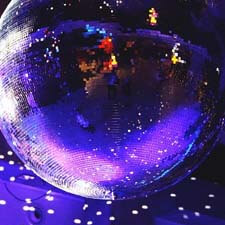 We know that you've got a lot of celebrations throughout the year, but what we'd love to do is educate you on the reasons that our mode of transportation is so ideal for all of them! Just a few of our most popular events...
WEDDINGS
Weddings are just mind blowing when you hire party bus transportation. After all, this is your once in a lifetime, unforgettable day of union with the one that you love. There's nothing better than being able to sit comfortably in one vehicle with your entire wedding party, celebrating that special day together, sipping cocktails and enjoying each other's company. We've got really elegant vehicles, just take a look at our fleet page!
BAR HOPPING
Bar hopping is possibly the best known reason to rent a party bus because you don't have to choose a designated driver, you can party in between destinations, and you can visit multiple bars and restaurants in one night so easily! If you split the cost among your friends, it'll be practically negligible, and then everyone feels happily responsible for your amazing time!
CONCERTS
So many of our customers gush about how much more fun it is to attend a concert now that they don't have to fight traffic the whole way and try to find a decent parking once they arrive. Being dropped off and picked back up right at the door is a luxury that cannot be overstated! While your favorite celebrity enjoys the luxury of their tour bus, why shouldn't you enjoy a VIP ride to the venue too?
BIRTHDAYS
Whether it's a milestone birthday or not, don't you deserve the very best? We know you work hard and you deserve a night out on the town. Bring a cake on board along with your favorite alcoholic beverages! Party late into the evening, going to your favorite bars and restaurants and enjoying time with your friends!
BACHELORETTE PARTIES
A day at the spa? Wine tasting? Shopping? A night at the bars? However you and your girls would like to celebrate your nuptials, this last day of freedom should be luxurious and rejuvenating! Let us take you there in the utmost style and comfort!
BACHELOR PARTIES
Get wild, get crazy, hit the town with the guys! We've got the wildest vehicles for you to hit up all the bars, or maybe you're more the outdoorsy type and you'd like us to take you on a golf outing or some other sporty weekend getaway! Whatever you've got in mind for your pre-wedding celebration, we've got your back!
SPORTING EVENTS
As with concerts, above, you'll avoid the headaches of traffic and parking and get to live it up with the best tailgating experience you've ever had! Be dropped off and picked up right at the door and then head out to the best sports bars afterward to celebrate your team's big win!
PROM & HOMECOMING
Keep your teens safe on the road while you also spoil them with a really luxurious time! They work hard at school and deserve a night of fun, and you definitely deserve a worry-free night at home, knowing that you don't have to play chauffeur and watch them all night! They're safe with us while you video-on-demand and chill at home! Now that's what we're talkin' about!