Our Fleet
At Ft. Myers Party Bus we know that when you're planning your celebration, you don't want any breaks or pauses -- You just want to have fun! That's why our buses are so great for everything from bachelor and bachelorette parties to birthday parties to concerts to nights out bar hopping in Fort Myers! When you opt for party bus transportation as opposed to carpooling with a DD, you don't have to stop partying! Our buses have coolers stocked with ice and granite counter tops so you can chill your beer and mix your favorite cocktails! The colorful lighting and dance poles create the perfect club-like atmosphere and the loud stereo systems and flat screen TVs only add to the entertainment factor! You simply can't go wrong when you have a Ft. Myers Party Bus at your event! We have one of the best fleets in the area comparible to the award winning Napa Fleet and Detroit Area Fleet.
Go ahead and view some of our fleet below. You'll see photos of the beautiful interiors and a list of all the amazing features included in each vehicle! For accurate quotes and availability, just give us a call!
22 Passenger Party Bus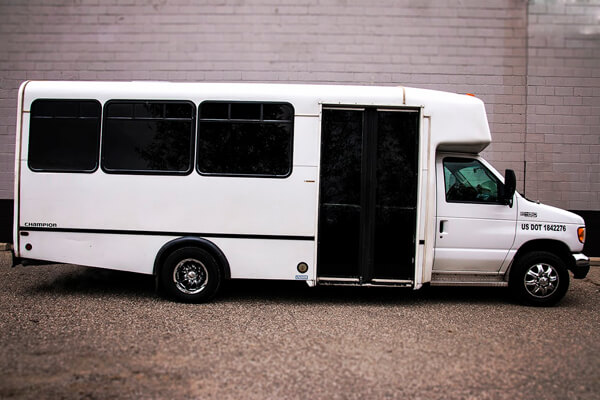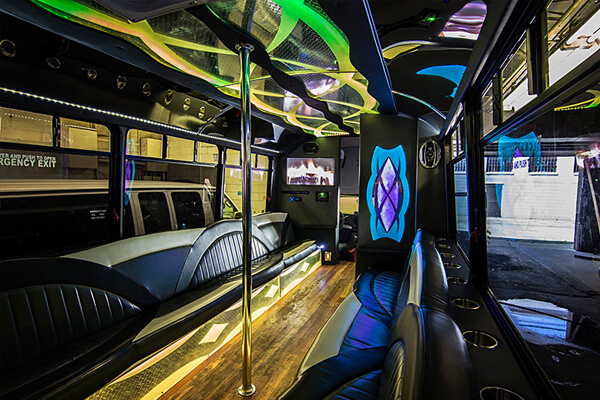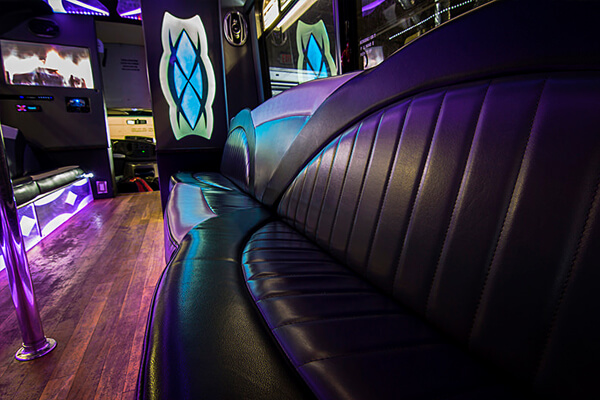 One our favorites! This medium sized party bus has a fully customized interior design and state-of-the-art features for your enjoyment!
Custom leather seating
Exotic wood flooring
Chrome finish dance pole
Colorful lighting throughout the entire bus
Granite-topped bars with coolers and ice
Several cup holders
Flat screen TVs
DVD and BluRay players
Booming sound system
CD player and iPod hookup
Tinted windows for privacy